FIBOPE PORTUGUESA – FILMES BIORIENTADOS, S. A. is an industrial company devoted to the manufacturing of flexible packaging films, as part of the Canadian group "Intertape Polymer, Inc.".
Integrated in a cutting-edge industrial plant with cost-saving production techniques, we manufacture films with polyolefin resin biaxialy oriented and multilayer co-extruded (POLYOLEFIN SHRINK FILM) and we believe we can meet all of our customer's needs.
Our products undergo a constant policy of R&D and quality testing to satisfy our clients demands, being certified in the NP EN ISO 9001:2015, and since 2013 in the BRC. GLOBAL STANDARD FOR PACKAGING AND PACKAGING MATERIALS. Fibope is also qualified since 2018 as a member of SEDEX Supplier Sustainability Code of Practice.
The quality of Exlfilm and Exlfilmplus is constantly tested in our laboratory, with high-tech equipment, to ensure Quality and Consistency. Their main applications are directed to the food industry, cosmetics, paper packaging and "Display Market" items in general.
The concept of Total Satisfaction guides our daily operations and differentiates FIBOPE from its competition.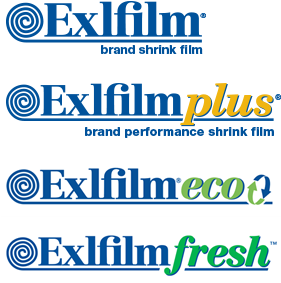 OUR COMPLETE LINE OF PRODUCT SOLUTIONS