PROJECTO S. I. INOVAÇÃO – INOVAÇÃO PRODUTIVA (2018-2020)
Co-financed by:
Project Designation | S.I. INNOVATION – PRODUCTIVE INNOVATION
Project Code | POCI-01-0249-FEDER-033364
Main Goal | INCREASE IN PRODUCTIVE CAPACITY
Intervention Region | BARQUEIROS – BARCELOS
Beneficiary Entity | FIBOPE PORTUGUESA – FILMES BIORIENTADOS, S.A.
Approval Date | 15-02-2018
Start Date | 15-02-2018
Conclusion Date | 14-02-2020
Total Eligible Cost | 8.243.995,00 EUR
European Union Financial Support | FEDER – 3.297.598,00 EUR
National/Regional Public Financial Support | NOT APPLICABLE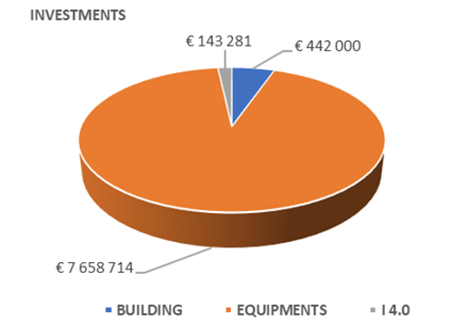 PROJECT SUMMARY:
In view of the outlined goals, Fibope structured the Investment project, now a candidate for SI – Innovation in the following development actions, mainly dealing with weaknesses and external threats, leveraging its strengths and taking advantage of opportunities dictated by the market.

The company's main objective with this project is to have the production capacity to launch 4 new types of products that are currently new to international markets and are not produced in the European market.
With this project we will be able to present the following goals:
25% increase in production capacity (Increase from 6,000 ton per year to 7,500 ton per year)
Increase in sales in absolute value of around 1,800,000 euros
Improvement of the GVA/GVP ratio by about 5%
Increase the number of jobs by 15 new employees, 2 of which are highly qualified
Increase the number of countries we export to in 5 countries
Double our recycling capacity by 200 ton per year