PROJECTO S. I. INOVAÇÃO – INOVAÇÃO PRODUTIVA (2021-2022)
Co-financed by:
Project designation | S.I. INNOVATION – PRODUCTIVE INNOVATION
Project Code | POCI-01-0249-FEDER-070371
Main Goal | PRODUCTION DIVERSIFICATION
Intervention Region | BARQUEIROS – BARCELOS
Beneficiary Entity | FIBOPE PORTUGUESA – FILMES BIORIENTADOS, S.A.
Approval Date | 09-12-2020
Start Date | 01-01-2021
Conclusion Date | 31-12-2022
Total Eligible Cost | 6.270.390,00 EUR
European Union Financial Support | FEDER – 940.558,50 EUR
National/Regional Public Financial Support | NOT APPLICABLE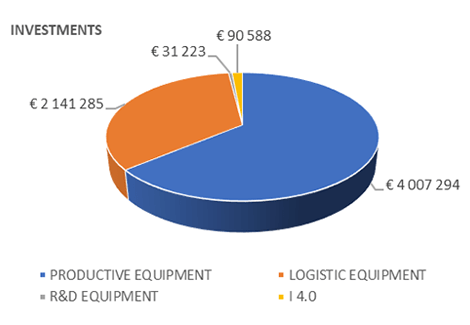 PROJECT SUMMARY:
The company has developed in the last two years – 2018 and 2019 – under SIFIDE program, a new family of flexible film products for highly environmental packaging (using non-fossil materials, reduced thickness and weight, among others), which will allow a reduction in pollution levels worldwide.
Fibope's strong commitment to international markets leads to the need to adapt and respond effectively to the requests generated by these markets. Export represent 90% of Fibope's turnover.
This investment, as a whole, aims to produce new and innovative products on the European market, with new functions and applicability (improving the response to the changing needs of the various markets), certainly contributing to further increase Fibope's export levels.
With the implementation of this investment project, new production technologies will be incorporated, accompanied by new computer production systems, which will allow a gain in terms of efficiency, speed, flexibility and consequent significant gains in terms of production costs.
On the other hand, the added value of these products contributes very positively to the increase in sales margins, essentially due to their technological and innovative nature.